Who Was Here 2019?
Who Was Here 2019?
Every year we have the pleasure to host such a wide range of groups from school to weddings and religious retreats. 
This year we had 3,595 guests come through to experience fun-filling moments, growth and everlasting memories with us. We hosted a variety of groups with unique themes and goals for the group. These themes include outdoor education, adventure recreation, leadership, wellness, self-development, and team building. To the couples that got married this year with us, it was a pleasure to share this historic day with you, and we want to wish you all the best.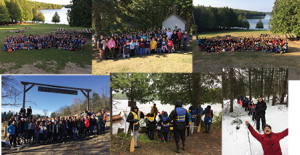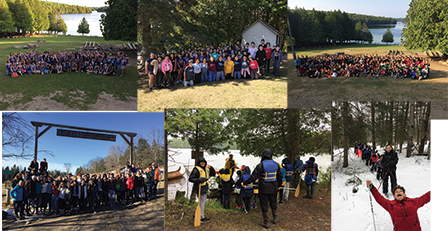 We are thankful to everyone for such an incredible year, overflowing with the joyous memories, making us excited for the new year to begin. We do hope to see all of you back again for 2020.
Here is our list of the fantastic schools and groups we saw this year:
New Years Group

Alive Outdoors (Greenwood)

Queens University

High Shores Children's Aid

Great Lakes Christian Academy 

North Hastings Community Integration

Elm Drive Public School

Luge Weekend

Mel & Danny Family Weekend

Winston Churchill Secondary School

Andy's Stag 3.0

St. Raphael Catholic School

Tracee Sheldrake 

Bancroft Beavers

RS McLaughlin Secondary School

Tecumseh Public School

Parkinson Public School

Aylesbury Public School

Bucko Staff Weekend

WG Davis Public School

Ross Drive Public School

Family Camp

Beatty Fleming Public School

Stockdale Public School

Centennial College

RAW Weekend

Cedar Ridge Campers

Camp Awakening

Bloorview Children's Hospital

Camp Bucko

Camp Micah

Camp Dreamwood

Cindy & Curtis's Wedding

Tall Pine School

Leah & JC's Wedding

Allan Drive Middle School

Williams Parkway Sr. Public School

Walk 15 Antonietta

ARS Armenian Day School

Bucko Family Camp

Kawthaw Learning Centre

Crestwood Prep

Marteal & Cam's Wedding

Philip and Family

Wongoma Reunion

Jack Cook & The Boys