Why Cedar Ridge Was Created
How did I go from Bay Street to just north of Bancroft in the Madawaska Highlands? It wasn't long after the turn of the millennium. The "Y2K" crisis – when many feared the world was going to end in a computer-jammed, freeze-up of society – had passed without incident. My partners and I had sold our equity/stock trading company to Canada's largest Trust company. That company's CEO had observed the problematic post-financial deregulation mergers of the biggest banks and brokerage firms, and the oil-and-water cultures led to years of turf wars.  He thought he could avoid it all by acquiring a small operation and using the profits to build a new firm under his own direction.
Next, we began the great expansion, going from 30 people on half a floor to 200 employees on four floors a block away in a different office tower. Then one morning the phone rang, "Stop hiring people, everything's on hold. Don't worry, I'm not talking to the bank." I knew my days were numbered. Sure enough, several weeks later the Dow Jones news ticker tape proclaimed the merger of bank and trust company and I was out of a job.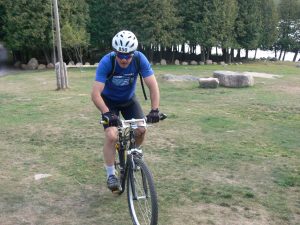 At first, I felt okay. Although unemployed, I had achieved a good measure of professional achievement and a modest financial gain. On top of that, a non-compete clause made replicating or replacing my position virtually impossible. So, I spent my days mountain biking with my ridgebacks, day-trading, and hanging out with whomever was available. And yet…I quickly grew bored. Essentially idle and purposeless, I began a quest to find or forge my next career.
I decided spending the second half of my life in in a multi-story steel and glass box was not ideal. We all have one life to live
– I wanted to do something different with mine. I considered many businesses but found nothing compelling or attractive; they all lacked the Jeff Bezos inspiration factor. As time ground on and frustration mounted, I opted to take an analytical approach, asking myself, "What is it I like to do?" I wrote down the answer: "I like helping people and contributing to my environment's well-being and I enjoy being outside and experiencing the physical challenges the natural world presents." The wheels began to turn.
Out of the blue, an old friend, Dave Latimer, called. Growing up, we had been neighbours and worked at Camp Mazinaw together as teenagers. He and his family owned and ran a boys' camp called Kilcoo Camp in Minden Ontario; he asked if I wanted to work there for a summer…I stayed for two.
Kilcoo's incredible culture and ability to attract amazing people stunned me, as did the positive influence it made on its campers and their parents. The camp had become a de-facto institution, part of the web of organizations, schools, and charities that teach leadership, raise the level of civilization, and have a positive effect on where we live. I was inspired.
Kilcoo is not alone.  There are many like-minded, high-quality summer camps in Ontario.  The technical revolution has brought lightning-fast change.  The remarkable new efficiencies created by data management and vastly increased communication capabilities have changed people's lives profoundly beyond imagination.  These changes have had some interestin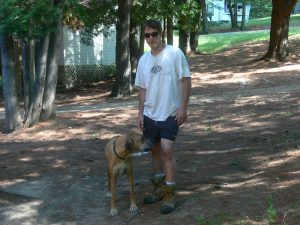 g effects on behaviour, with youth becoming increasingly less prepared to socialize.  Parents tell me their children don't go to events any more, they just text, text, text. Teamwork: what's that? This is why summer camps and the experience they offer is more important than ever, in a visceral real-life way. They empower individuals, enhancing their social capacity to survive and succeed in this quickly changing world. I wanted to help do that, too.
In the fall of 2005, after looking for several years for a potential site, I found a property that had begun its life as YMCA Camp Wangoma in 1956.   I phoned my friend Grayson Burke, who I met during my short stay at Kilcoo, and together along with my wife Kelley we founded Cedar Ridge Camp. It's a long way from Bay Street to Bancroft and I am so happy and proud I made the journey.