2021 Update & Registration
Cedar Ridge Update
We hope everyone is keeping well during these challenging and evolving times.  Most of the leaves have now fallen, the docks and boats are now packed away as we close camp for the season. It was a different year, but this season allowed us time to upgrade the site, relax and enjoy some amazing time with our Cedar Ridge family. Since the beginning of COVID we have taken the approach of finding a silver lining in everyday coming out of this stronger and better than ever. Although we certainly enjoyed the quiet and peacefulness of camp this year, we missed the excitement and electricity from our campers and staff. Our campers are the soul of Cedar Ridge and our hope is that we will see you all back at camp this upcoming summer.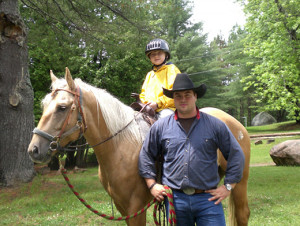 2021 Registration
It is hard to know exactly what the summer of 2021 will look like. What we do know is that camp provides a positive environment where kids can be outside, active and socia
l, which is desperately needed after this past year. Knowing the uplifting impact that camp can have, we are looking forward to the upcoming summer and have now opened our registration to returning campers. Parents of returning campers can now register at: https://cedarridge.campbrainregistration.com/. We will be offering the same sessions as last year, which can be found at: https://cedarridgecamp.ca/dates-rates/. For those who have left their 2020 deposits with us, all you need to do is log on and select your session.
We understand that many parents feel uncomfortable in not knowing where the world will be in 2021. Therefore, we have set an opt-out of March 1st 2021, when parents can opt-out and receive a full refund. Final payments will be due April 1st 2021. We anticipate the demand for camps to be high this summer, so encourage parents to register early as to ensure their spot.
Health and Safety Protocols
We spent this summer planning to ensure the health and safety of our campers and staff. This includes increasing our hand washing infrastructure and creating a number of sanitation stations throughout camp. Currently the OCA (Ontario Camping Association), Sick Kids Hospital and the Chef Medical Officer are working together to create a set list of protocols under which camps can operate this year. Once these rules are available they will be communicated to our parents.
LIT Program
We will contact LITs who were registered in 2020 to discuss options for the summer. We are excited to have designed a new LIT1 (Leader in Training) and LIT2 program, which will be revealed shortly.
7 Months to Go
At this point in time is great to have something positive to look forward to. From Polar Bears, paddling, horseback riding, high ropes to campfires, it's incredible how much we pack into a day at camp. These are all the experiences we can't wait to offer again soon. We know our time at Cedar Ridge this upcoming summer is going to be more meaningful than ever and we are counting down the days until camp begins.
If you have any question about the summer or would just like to talk, we would love to hear from you anytime at 613-332-6675. We will be sending out some fun updates soon with what is new for next summer as we celebrate our 15 year anniversary.
Stay well and we wish you all the best,
Grayson, Denise, Peter & the Cedar Ridge Team