Closing Letter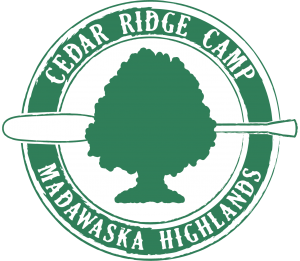 Dear Cedar Ridge Community,
It's with a very heavy heart that we announce that Cedar Ridge Camp will not be operating this summer. The Ontario Government has given the order that all overnight camps close for the 2020 summer season. Leading up to this decision, we worked hard to explore every avenue in which we could provide a safe place for campers and still open for the summer. Ultimately the decision was out of our hands, but we definitely went down swinging. Camp is too important to give up on. We are deeply concerned with the question of what children will do this summer with limited options and we will be here for our community and ready to provide programs if any opportunities arise.
We appreciate every day we get to spend in the beautiful scenery at camp, but the spirit and soul of Cedar Ridge is in all our campers and staff, who will be dearly missed this summer.
We are so grateful for our community and thank you for your patience during this time. Although we are unable to be together this summer, our friendships are still strong. For all our campers, Cedar Ridge is a place to challenge yourself, be with your friends and make memories. Please let these memories of camp keep you positive throughout the year as we await for the summer of 2021. Until then, our hearts go out to all our campers as we know this news is disappointing.
We would like to thank all the staff who never gave up hope for camp. These staff members have all grown up at camp and are positive role models for all our campers. Their passion for camp is incredible and they were willing to accept any challenge and responsibility in order to make camp happen. It inspires us to know that these young people are the leaders of tomorrow and we can't thank them enough for their commitment to camp.
Although these are challenging times, Cedar Ridge will emerge from this situation stronger and better than ever. We always instil resiliency in our campers and camp is a dream we are not willing to let go of. Once again, camp is too important for kids to give up on.  We will use this time to enjoy life with each other, develop the site and be ready for camp in 2021, when we will be celebrating our 15 year anniversary. A summer when we once again can greet each other with a hug and sit side by side at a campfire. This will be a time when we appreciate camp that much more and it's going to be amazing.
In early June, we will be contacting registered parents with information on deposit transfers and refund information. We know that most people are experiencing financial challenges right now, so if you require your deposit back before June, please contact us anytime.
From Peter, Kelly and I, we wish you a happy and safe summer. The meaningful connection we have with our community brings joy and purpose to our lives and we can't wait to see you back at camp soon.
Lots of Love,
Peter, Kelley & Grayson