COVID-19 Response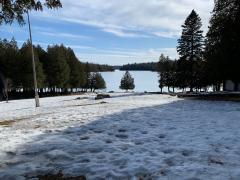 Dear Cedar Ridge Community
The coronavirus (COVID-19) has created uncertainty worldwide, including our local and global campers and staff. In this challenging time, we hope that you and your family are staying well and taking care of each other.
We hope the current actions we are taking worldwide will have a positive effect to help fight this virus, so we will experience camp again this summer. Camp is currently closed as we transfer from our winter to spring season; however, our office is still hard at work (from home) and available to answer any of your questions at info@cedarridgecamp.ca and (613) 332-6675.
As we prepare and plan for the summer, we will be working with the Ontario Camps Association and following the protocols of local health authorities and Health Canada. During this time, we must take care of those most vulnerable and adhere to the rules laid out by health professionals. We want to ensure a safe environment for everyone coming to camp this summer. We will continue to monitor this crisis and make the changes needed for the safety of our campers and staff. During this time we will be updating parents and our community with any new information. 
As many people are now spending time indoors, we look forward to the days of being out at the lake swimming and paddling. These times are definitely challenging but present an opportunity to spend time with the people that we love and value all the things that we sometimes take for granted. We look forward to seeing everyone in a time when we can greet our friends with a high five or hug. Until then, our best wishes and love goes out to everyone.
Sincerely, 
Grayson & Peter