COVID-19 Update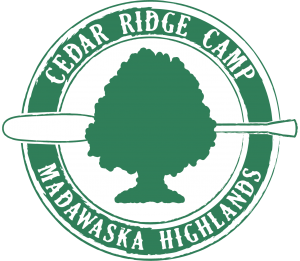 Dear Campers & Parents,
We like to thank you for your patience as we navigate carefully and cautiously towards summer camp. This year camp will be more important than ever and we hope to open as long as it is deemed safe and responsible to do so.
The Ontario Camps Association (OCA), has been working alongside public health to produce a plan for the safe reopening of summer camps. We continue to take guidance from the OCA, while putting in place the safety protocols needed to maximize the safety of our campers, staff and local community.
In preparation for the upcoming summer Cedar Ridge Camp is currently:
Implementing a screening and rapid testing program for all campers, staff and anyone entering the site.
Setting strict standards for masking and social distancing
Restricting the movement in and out of the Cedar Ridge site.
Creating cohorts for campers and staff.
Increasing our nursing staff and making adjustments to the practices and procedures in our health centre.
Enhanced hygiene/cleaning procedures
Moving all programing outdoors and implementing new safety protocols during program delivery.
Building sanitation stations at each activity area and outside of every bathroom and building.
Creating outdoor sinks for hand washing and tooth bushing.
The safety of our campers, staff and community is always our number one priority. As we move closer to the summer, Cedar Ridge will continue to follow guidance from the OCA and Public Health, update parents and make any changes necessary.
We would like to thank you for all your support as we plan for summer 2021. If you have any questions, please feel free to contact us anytime at info@cedarridgecamp.ca or 613-332-6675.
Cedar Ridge Camp
Registrations & Cancellations
We encourage parents to register now to ensure a spot in their desired session. Cedar Ridge Camp will not be processing any final payments until summer camps are given the approval to operate. Until this time, parents have the option to withdrawal their child's registration without penalty.