2022 Covid Protocols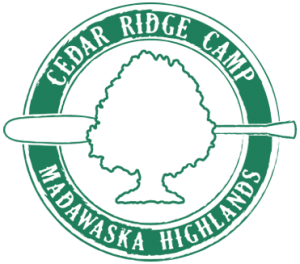 2022 Covid Protocols:
Cedar Ridge Camp continues to work with public health and take guidance from the OCA (Ontario camping association) to develop operating protocols that reflect the current state of the pandemic. These protocols will be developed with the health and safety of our campers, staff and local community at the forefront. We will be communicating these protocols to our groups, campers, and parents as they are established and updated.
2022 Summer Protocols:
We are so excited to be welcoming our campers back to Cedar Ridge for the summer of 2022, but understand the great importance of keeping our campers, staff and community safe. We are constantly updating our COVID-19 protocols and hope to release our summer covid response plan in early 2022.
Below you will find some key points to our COVID Response Plan:
1.    To implement testing and vaccination protocols to minimize the risk of COVID-19 entering camp.
2.    To follow the latest public health standards to minimize the risk of community spread while at camp.
3.    To increase our onsite medical staff,  sanitation, and cleaning procedures.
4.    To offer programs and activities outside, where the likelihood of community spread is minimal
5.    To establish procedures for symptomatic campers and for potential onsite COVID-19 cases.
2021/2022 Winter Group & Spring Group Protocols:
The following are some key points to our currently COVID-19 response plan:
All Cedar Ridge Staff must be fully vaccinated. We strongly encourage all guests to be vaccinated. All unvaccinated guests must follow the latest public health guidelines for unvaccinated people.
Upon entry to Cedar Ridge, all guests will be required to take a rapid test. (Abbott Pan-Bio)
All guests must sign the Cedar Ridge guests screening /code of conduct form.
Guests must wear a mask while sharing any public indoor space.
If you have any questions or would like to inquire about our latest COVID-19 protocols, please feel free to contact us anytime at 613-332-6675 or info@cedarridgecamp.ca
All the best,
Cedar Ridge Team